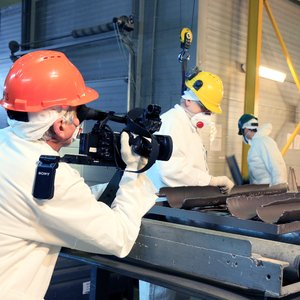 The Procedure of the media representatives' visits to the State Enterprise Ignalina Nuclear Power Plant (INPP) sets the requirements for media representatives visiting the restricted area of INPP which is regulated by special requirements of physical security.
Media representatives who wish to visit INPP should inform the INPP Communication division in written three working days before the visit date. The information should be provided:
The name of represented mass media (television channel, newspaper, etc.);
The purpose of interview/filming (who prefer to meet with, interview topics and questions);
Venue: INPP territory, unit, etc.;
The exact date of the visit and the planned arrival time;
Personal data of visitors – name, surname, identity document number, contact phone number, etc.
List of recording equipment (video/photo cameras, microphones and cables, other recording equipment, bases, etc.). In addition to the name of equipment there should be the name of the brand, number, number of units.
Please send the information to the INPP Communications Division by email info@iae.lt