Execution of equipment dismantling and decontamination works
Dismantling and decontamination of Unit G-1 equipment started in October 2011 and were completed in July 2016.
Necessary preparatory works have been carried out to dismantle and decontaminate the equipment;
The main dismantling works of Unit G-1 equipment started in January 2012 (after receiving an amended license with VATESI permission to perform equipment dismantling works);
In December 2013 the operation of the equipment of the waste shredding and decontamination facility and the ventilation facility was started.

Currently, all equipment dismantling works under Project B9-1 have been completed. Pre-treatment of waste and dismantling of electrical equipment (not included in Project B9-1 project) is in progress.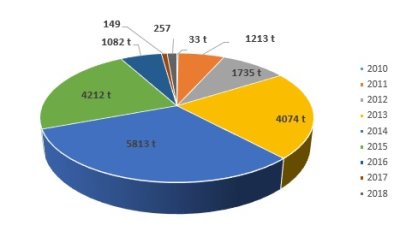 Pre-treatment - 95 percent dismantled equipment.